Nearly 1,000 highly qualified employees across 20+ locations in Australia and New Zealand

We design, install and maintain solutions for our clients to support them in their energy, industrial and digital transitions

Our project managers follow projects through to completion, thereby ensuring continuity

Seamless communication and reporting accross all sites and services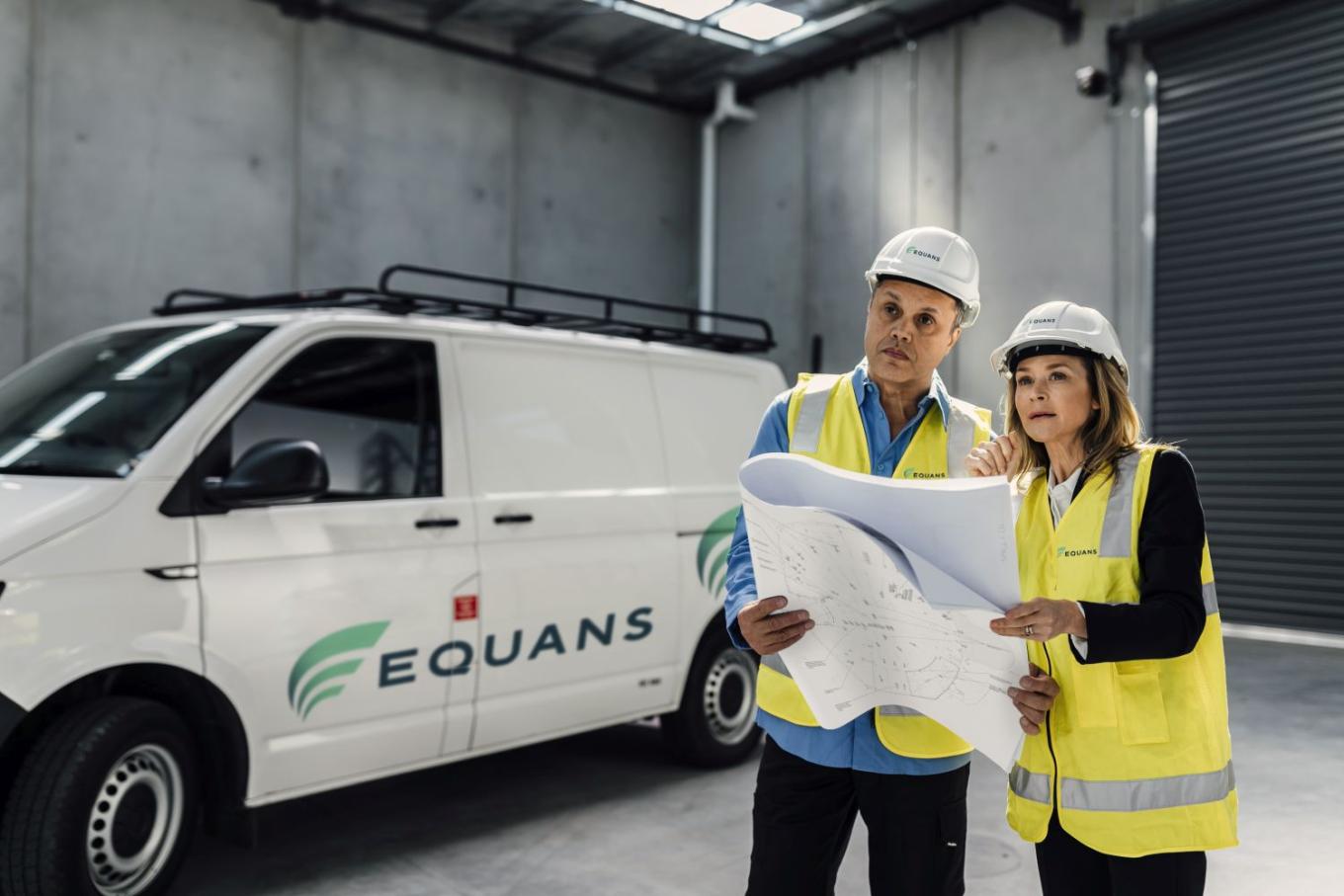 Complete Electrical & Communications Solutions
Communication is connection. At EQUANS, we are your trusted commercial electrical contractors – and we specialise in providing you with unique solutions to enhance the communications at your business.
Using cutting-edge technology and our innovative approaches, we'll partner with you to deliver streamlined systems to improve the overall running of your operations. We also work to boost your organisation's performance with our state-of-the-art infrastructure.
Your trusted commercial electrical contractors
For decades, EQUANS has been at the forefront of providing state-of-the-art networking, wireless systems, data centre management and security system development.
Partnering with businesses of all sizes through Australia and New Zealand, and backed by the EQUANS Group, our technical services company provides networking solutions with world-class service and in-house support, so you can continue to focus on your day-to-day operations with total confidence.
Expert technicians, service and support for all your data network cabling requirements:
Cat 5E, Cat 6, Cat 7 STP & UTP
Structured Cabling Systems
Structured Fibre Optic Networks
Satellite Network Systems
Copper & Fibre Testing, Verification and Audits
Cable Scanning and Certification to latest International Standards
Broadband, ISDN and WAN
Distributed Antenna Systems (DAS)
Underground Cabling
Cable Assemblies & Patch Cords
Network Design and Implementation.
We design, enhance and optimise wireless networks to deliver improved communication based on your requirements:
Accurate and easy to use off-site network prediction
Quick and accurate site surveys
GPS support for outdoor surveys
Unbeatable analysis for coverage, SNR, data rate, overlap
Unbeatable tools for network performance optimisation
Informative 'what-if' simulations
Locate access points
Accurate prediction of added coverage and capacity
Comprehensive, automated documentation
Unique combination of predicted and surveyed data
Intuitive, quick and easy user interface.
Standard or bespoke cable and mechanical assemblies, tested and guaranteed for life:
Mechanical Assemblies
Aerospace / Mil-Spec
Gaming / Wagering
Point of Sale Cables
Termination Enclosures
CISCO Compatible Cables
Copper and Fibre Terminations.
As trusted providers of electricians for small, medium and large-scale installations, we offer:
Electrical Design & Construction
Commercial Lighting & Power Installations
Computer Room Power Installations
Lighting Protection & Flood Lighting
Uninterruptible Power Supplies
Generator Backup Systems
Thermal Imaging Infrared Scanning
Building Tenancy Refurbishments
Energy Saving Systems
Security Systems & Cameras
Car Parking Guidance Systems
Eco & Solar Power Systems.
For peace of mind and effective protection of building & contents, choose EQUANS security systems:
Access Control Systems
CCTV and CATV Systems
Design Installation and Commissioning
Traditional or IP based systems
Building Systems
Mil Key
Access Control
Monitoring.
Robust data centres designed, installed and managed by our expert engineers and technicians:
Electrical and Communications Infrastructure
Managed Services and Remote Hands
Critical Environment Facilities Management
On-site technical support
Self delivery of maintenance services and infrastructure upgrades
Energy Efficiency experts
Design and Engineering
Off-site energy supply including renewables
On-site energy generation including storage.
Expert advice and support for voice system establishment, replacement, relocation or upgrade:
Sales & Installation
Relocation & Additions
Site Cabling Audits
Site Equipment Audits
Additional Outlets and Expansion
Programming and Maintenance
Small Key Systems
In-dial & Tie Lines.
We enable solutions that connect, power and protect territories that is responsive to your needs:
HV Infrastructure
Solar
Battery Storage
Solution Audits
Public Lighting
Transport Infrastructure
Switchboard Upgrades.
We manage national rollouts of communication, electrical or other services in a timely and cost effective manner through our established network of local offices and accredited partners in all states and territories.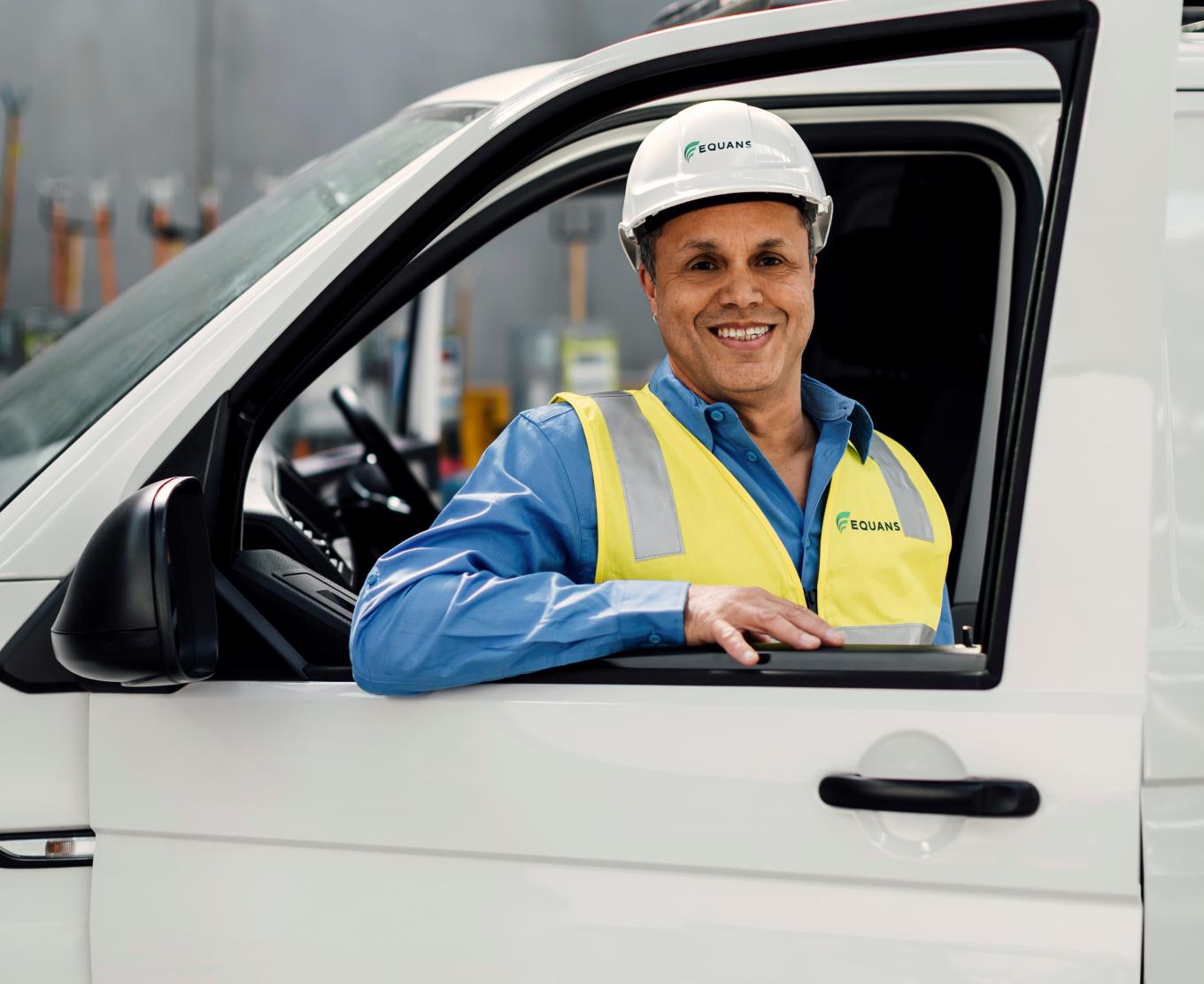 First-rate, specialist electrical installation services
The team at EQUANS consists of skilled technicians and project managers who specialise in providing the networking solutions you need to get up and running and get business done. Our systems are designed to streamline your operations and make everything run much more efficiently.
We are committed to standing with you every step of the way – from the initial consultation through to implementation and installation of your new system. The EQUANS team is also on hand to provide technical advice and support.
Electrical Contractor Licence 09060
Electrical Contractor Licence PGE 221286
Construction Occupation Licence 2013319
Electrical Contractor Licence 71392
Electrical Contractor Licence C3832
Electrical Contractor Licence EC009559
By hiring one of our experienced contractors, you can be sure that your projects and systems meets all the necessary safety regulations and building codes. Our team is fully licensed, qualified and experienced to carry out all kinds of electrical work and installations at your premises.  
Our technicians will promptly visit your facility, survey your existing infrastructure and use the latest technology to make improvements. We also offer technical support and maintenance. 
A communications contractor specialises in managing, maintaining and improving the communications systems in your building. We use the latest, state-of-the-art technology to improve your wiring and networking. These services are geared to improve and streamline your company's communications.
When selecting an installation service, it's important to consider the company's qualifications and experience. Here at EQUANS, our installation service is renowned within the industry for its innovative and in-house approach to networking solutions. You can view some of our previous projects and testimonials here – the results speak for themselves. 
EQUANS has been driving innovation in communications for over 180 yearsdecades. Our commitment to being leaders in the implementation of unique solutions, combined with our team of experienced project managers and technicians, is the reason that EQUANS is the technical services supplier of choice in Australia and New Zealand, as well as around the world.