Nearly 1,000 highly qualified employees across 20+ locations in Australia and New Zealand

We design, install and maintain solutions for our clients to support them in their energy, industrial and digital transitions

Our project managers follow projects through to completion, thereby ensuring continuity

Seamless communication and reporting accross all sites and services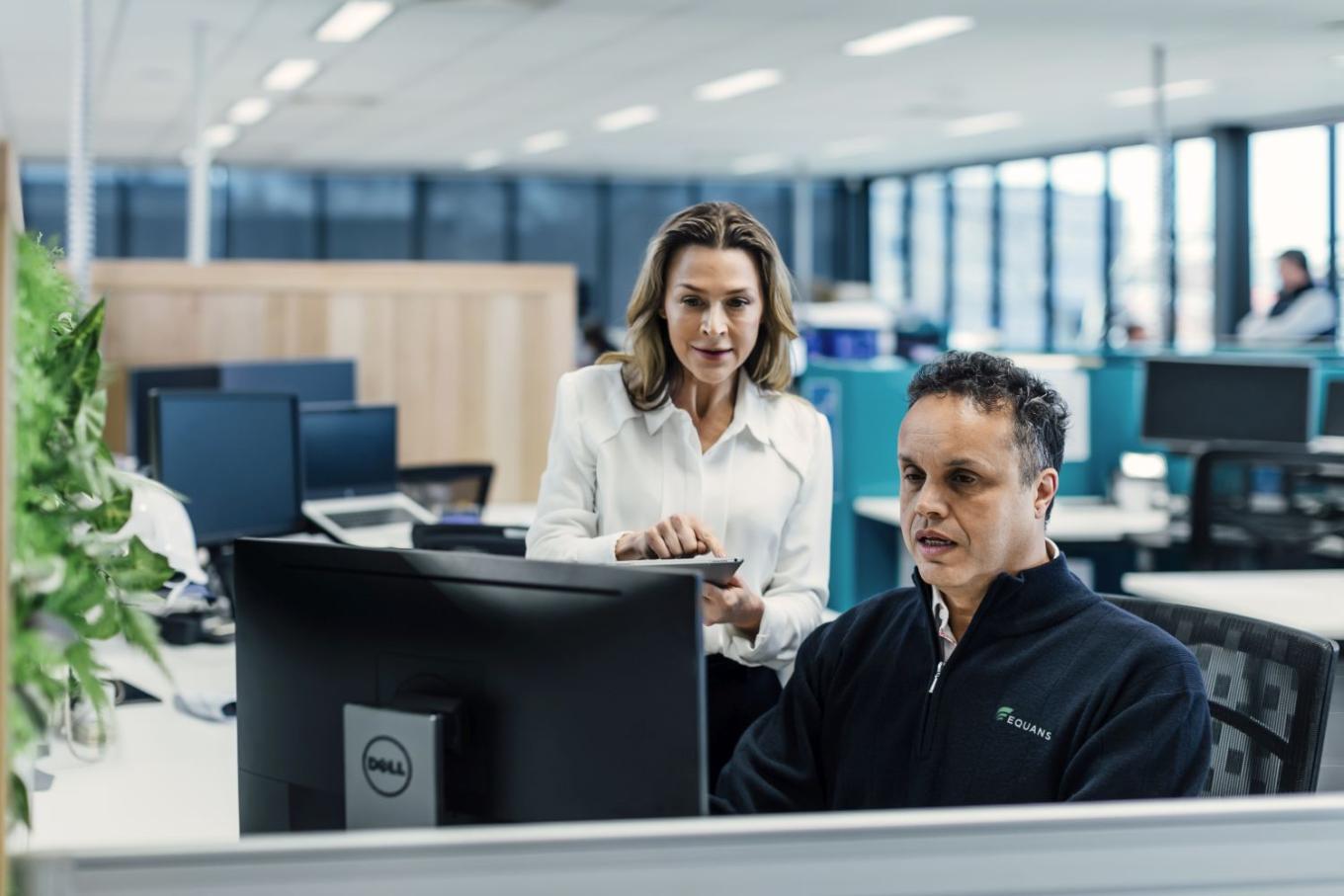 Mechanical Services for the ANZ Market
Partnering with a wide range of businesses to build smarter, more efficient and more comfortable environments, EQUANS continues to expand its reputation for exceptional commercial mechanical services.
Spanning across Australia – from Sydney to Brisbane, Adelaide, Perth and beyond – through to areas of New Zealand, like Auckland, our business maintains priorities on producing highly bespoke systems.
From initial conceptualisation through to implementation, the EQUANS team works closely with customers to design and engineer building mechanical services that meet every specific need. Highly qualified and trained in installing a wide variety of operations, we cover all bases across asset lifecycle management, HVAC needs, refrigeration and more, complete with our commitment to outstanding value.
Combined with state-of-the-art mechanical services, fire protection and electrical and AV solutions, EQUANS offers an end-to-end suite of contemporary building technology. Built on intelligent concepts and efficiency, we allow our customers to bring the most inviting, engaging and productive environments to life.
Our mechanical teams deliver tailored solutions and services across the value chain to fit your buildings specific and unique needs:
Heavy mechanical plant equipment solutions
Hydraulic, plumbing and piping solutions
Asset lifecycle management
Energy efficiency solutions
Design, engineering and installation projects.
Limit downtime, stay comfortable and increase your buildings efficiency through our self-delivered services and solutions:
Preventative, reactive and ad hoc HVAC+R services
Tailored predictive maintenance solutions
Cooling and air quality control solutions
Building Management Systems (BMS).
We evaluate and analyse your assets to determine what's working, what isn't and what the effect is on the system. Our multi-parameter approach to asset lifecycle management takes into consideration:
Remaining useful life
Extendable life
Replacement value
Business impact from failure
Original equipment manufacturers' maintenance specifications
Run to fail lifespan and cost avoidance.
We deliver project design, management, installation and service solutions on time, within budget and with minimum disruption to our clients' daily business operations:
Design and engineering
Construction, fit out and retrofits
Minor works and upgrades
Commissioning and certification.
We combine our mechanical services with fire protection and electrical solutions for a complete suite of complementary building intelligence technology. Energy efficiency solutions and data management technology enhance the creation of environments that are more comfortable, smarter, safer and more efficient.
We back our solutions with expert project managers and technicians and world-class service and support. We also offer field service mobility and scheduling, asset management and a convenient customer portal for complete transparency and a paperless interface.
EQUANS is a member of the Tertiary Education Facilities Management Association (TEFMA).
Mechanical services solutions cover a number of areas that are crucial to the comfort of any commercial environment, including:
Predictive, preventative and reactive maintenance
Fire safety and controls
Building automation system controls (BMS controls)
Carbon monoxide fan control
Pumps and fans
Main plant repairs and maintenance
Chiller maintenance
Air handling systems
Fan foil and package units
Mechanical services on switchboards and control centres
Essential testing on services
Energy management
Legionella risk management.
At EQUANS, we focus on combining mechanical, electrical and AV solutions, as well as fire protection, to optimise commercial spaces.
These days, mechanical services span a number of matters, from plumbing through to heating and cooling, elevators, escalators and more. As the industry continues to expand, this field now consists of essentials in electrical and HVAC needs (e.g. ventilation, air-conditioning and heating), with modern buildings utilising complex, large-scale systems.
For some environments, commercial mechanical services also address aspects relating to water chillers, boilers, generators, pumps and blowers.
Like any system, it's integral to regularly service your technology and equipment to maximise efficiency and minimise downtime. At EQUANS, we not only install but maintain these solutions to ensure your facility runs at peak performance.
Avoiding frequent maintenance can result in:
Higher operating costs
Costs associated with business downtime and interruptions
Unexpected equipment failure
Shorter life span across all equipment
Surprise expenses on repairs and replacements.
With the right preventative program in place, your business can avoid these issues, keeping your commercial operations running smoothly, without unnecessary costs getting in the way.
As hardware products that are typically backed with integrated controls and features, these systems are designed to streamline and improve our quality of life. In commercial environments, it's no different, providing crucial functionalities across electronics, software and monitoring devices to ensure maximum performance. In the end, this process keeps environments comfortable and designed for optimal productivity.
In the modern age, these services also focus on digitalisation, networking and strong development, with an emphasis on mechanical engineering. These systems must be approached with a holistic mindset and multi-disciplinary perspective to ensure that everything connects and ties together seamlessly.
Additionally, building mechanical services are integral for system operations overall, whether in a capital city like Melbourne, Sydney, Adelaide, Brisbane, Perth or Auckland, or even in regional areas. For example, buildings naturally consume large amounts of water and energy. We aim to design solutions that create the most cost-effective, energy-efficient and productivity-focused facilities possible.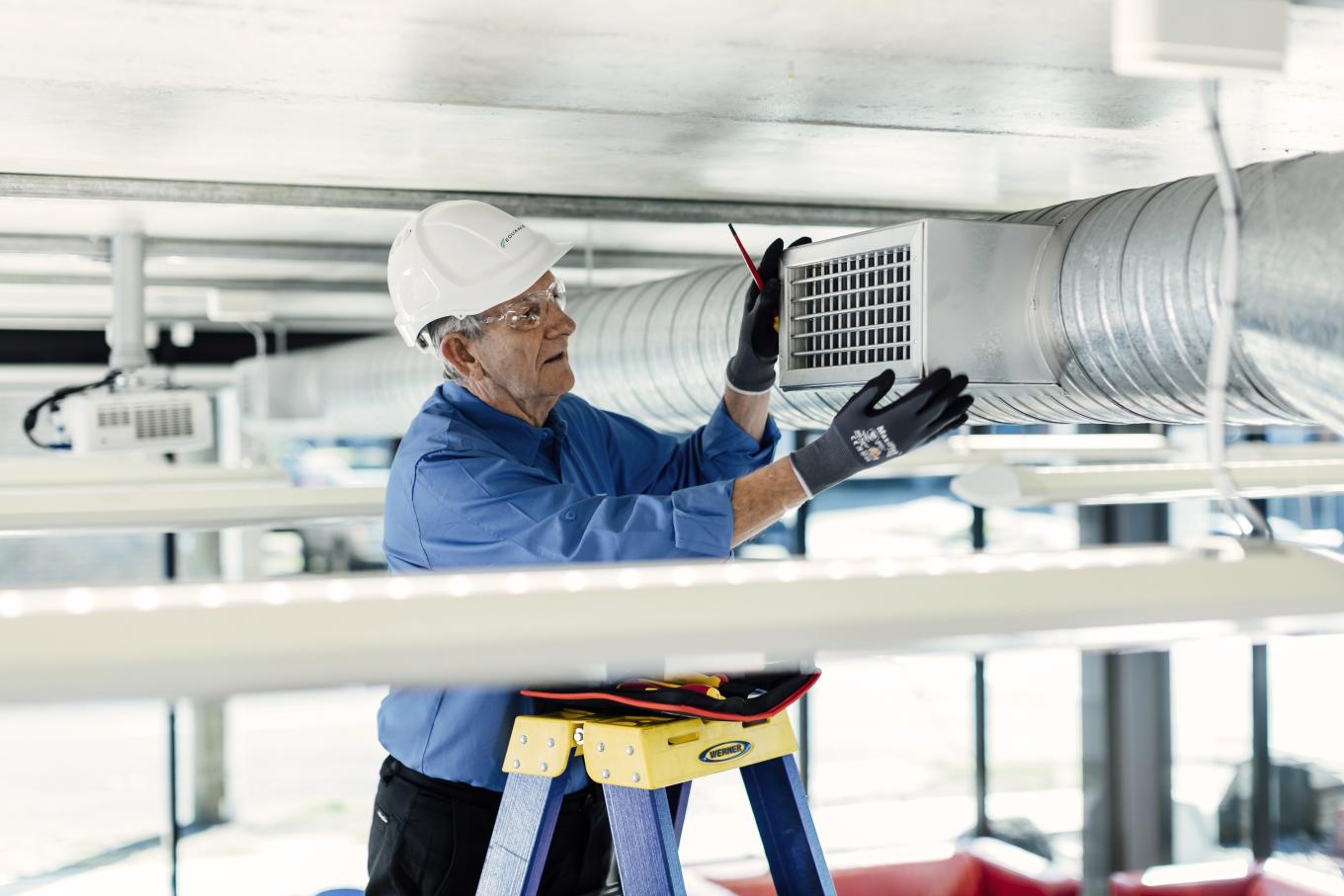 Along with other licenses, EQUANS ANZ holds ARCTick licences associated with the purchase and handling of ozone depleting substances (ODS) and synthetic greenhouse gases (SGG).
Refrigerant Trading Authorisation
AU30421

Contractor's Licence
263479C (NSW)

Electrical Contractors Licence
23450 (VIC)

Electrical Contractors Licence
PGE 316350 (SA)

Contractor's Licence
BLD 249481 (SA)

Electrical Contractors Licence
EC14449 (WA)
Refrigerant Trading Authorisation
AU30410

Electrical Contractors Licence
75711

QBCC Licence
1242580
Refrigerant Trading Authorisation
AU09426