EQUANS is the world leader in technical services with 74,000 employees across 17 countries

Nearly 1,000 highly qualified employees across 20+ locations in Australia and New Zealand

We design, install and maintain solutions for our clients to support them in their energy, industrial and digital transitions

Seamless communication and reporting accross all sites and services
Reaching Sustainable Goals With Refrigeration Solutions
Combining world-class engineering and refrigeration solutions – like chiller replacements and upgrades – requires less ongoing maintenance, consumes minimal energy, and saves cuts up to 50% in operating costs.
At EQUANS, we understand that maintaining your commercial refrigeration system can be costly and does not guarantee energy efficiency. However, our tailored commercial refrigeration and air conditioning solutions can help reduce your facility's energy use across the asset lifecycle, from product selection, through to installation and preventive maintenance.
Delivering Greener Commercial Refrigeration Maintenance
Our refrigeration solutions aim to set the standard for all technology in commercial applications in the HVACR industry. We aim to design solutions that tick all the boxes, including:
Reliable performance
Low maintenance requirements
Low energy consumption
Precise control
Backed by sophisticated technology.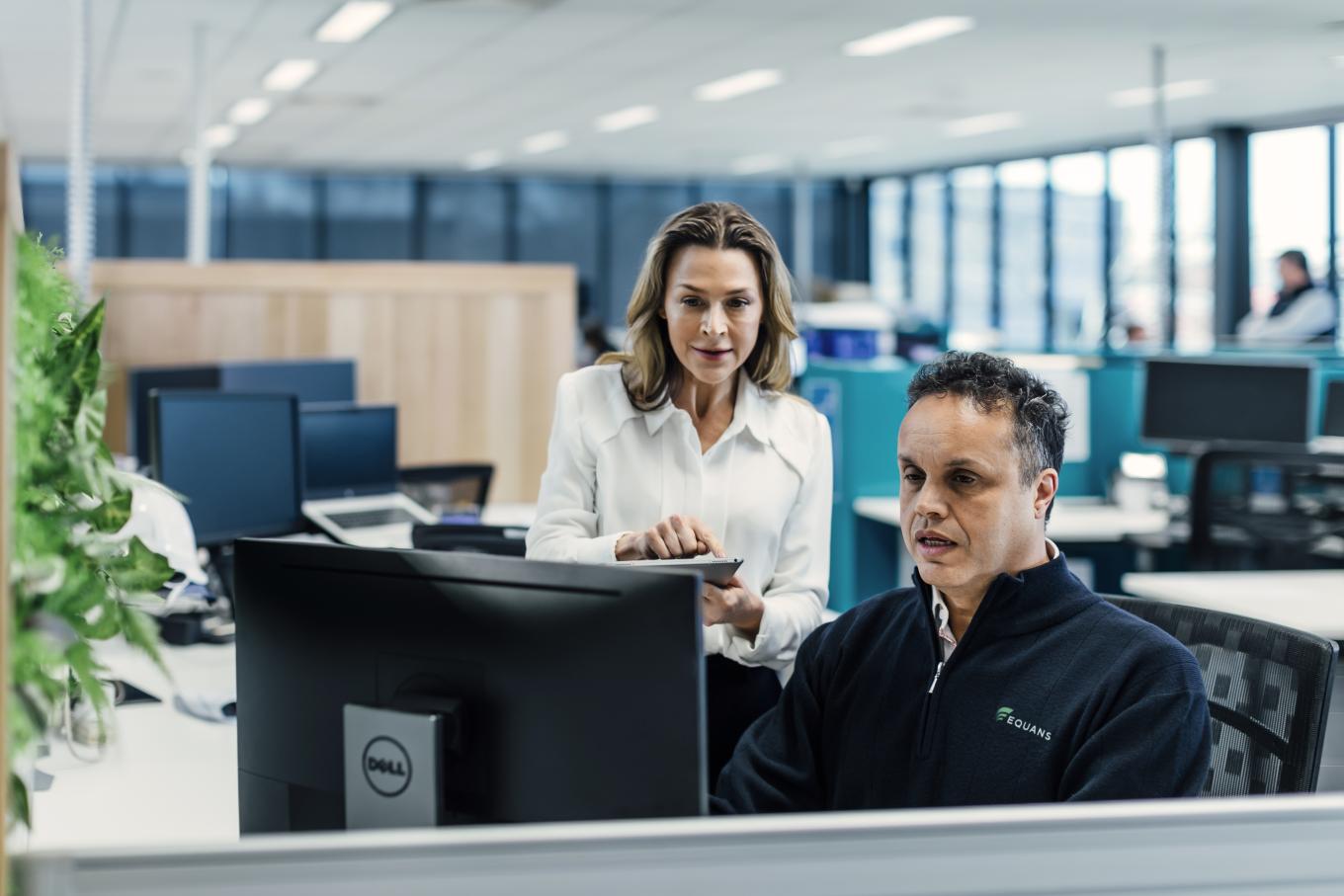 Making Better, Smart Choices For Your Business
As innovators in designing and delivering cooling solutions, you're making better, wiser choices when opting for EQUANS to see your whole project through. We're experts in energy efficiency, allowing you to maximise your results through specialist support from anywhere in the world. Fast becoming the go-to for many businesses – small and large – our products feature technologically advanced capabilities and unwavering performance.
Let us set the standards to maximise your low-maintenance operations. Contact us online or book a consultation by calling us on 1300 036 443.
Commercial refrigeration systems are designed to provide a consistent, cool temperature and eliminate variables for your industrial business. Chillers are commonly used in commercial refrigeration and air conditioning systems. 
Known for their cost-saving initiatives and ability to increase productivity, these systems also serve as an eco-friendly option with superior quality and technologically advanced performance capabilities.
While our systems require few ongoing measures to keep them in working order, we focus on refrigeration preventive maintenance, so everything is always performing at its best.
Preventive maintenance is the process of regular and routine inspections of your commercial refrigeration and air conditioning systems to minimise downtime and increase the lifespan.
You can measure efficiency by documenting data, allowing you to gain crucial insights on any changes that could impact performance. Further, regular inspections of the motor temperature and evaporator, as well as testing for leaks and water quality, will all contribute to the best care of your investment.
Most chillers work using a pump system to circulate cold water and remove heat. It works on the principle of compression and absorption of vapour. 
The cooling tower water cools and condenses the refrigerant, and the heat is dispersed outside. Absorbed by the air, it works to distribute heat out of your building and continues the process until achieving the desired result.
We worked with the Four Seasons Hotel in Sydney to upgrade their mechanical plant room which dated back to 1981. A core part of the upgrade was the installation of two Quantum chillers, which resulted in initial savings of 23% in electricity costs alone.
We worked with design engineers in Germany to develop new generation, high-efficiency compact chillers tailored for the retrofit market, in particular where crane expenses normally add significant costs to a project.
The chiller components were designed to fit the hotel's goods lift size and weight limitations, saving more than $150,000 a day in crane costs that would have been required using a traditional replacement program. The innovative chiller design also allows the evaporator and condenser vessels to be transported in the lift, without the need for split vessels, removing the risk of costly repairs for leaking gaskets during the life of the chillers.
Get in touch
with EQUANS today and we'll be sure to help you find the solutions you're looking for