Building on a strong legacy in Australia and New Zealand
EQUANS ANZ is part of a new, global, technical services leader, and part of the EQUANS Group.
We make communities safer, better connected, more comfortable and efficient by combining our locally delivered smart building solutions with leading global expertise.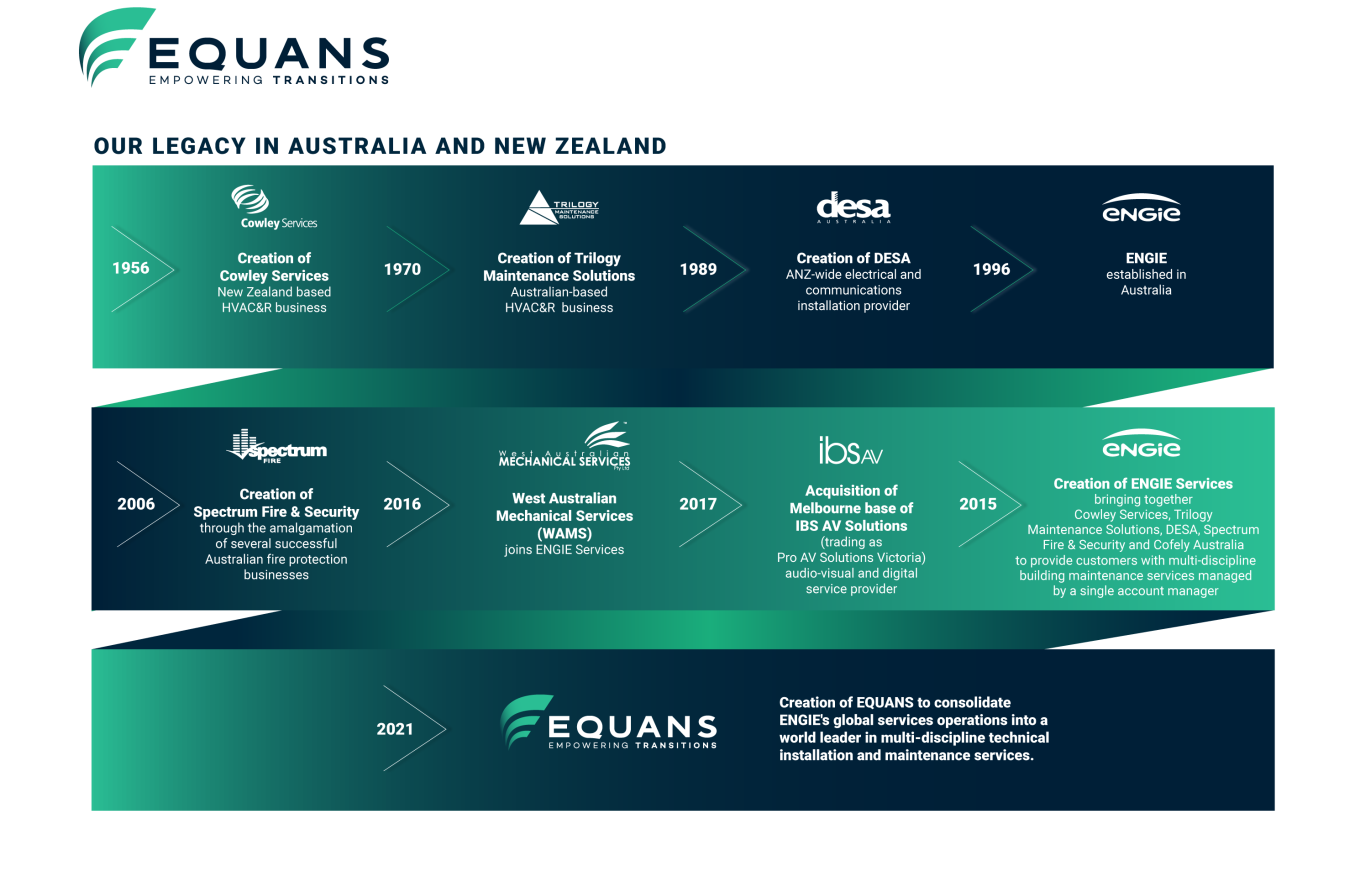 Today, EQUANS is setting the standard in technical design, installation and maintenance, with a unique combination of skills in Mechanical, Fire Protection, AV and Electrical and Communications Services.
We celebrate our long and proud history, as we reap the benefits of global expertise while focusing on the needs of our local customers.