Orygen provides specialist mental health services for young people aged 15 to 24 who reside in the western and northern regions of Melbourne. EQUANS were engaged by Orygen in 2019 to complete the audio visual fit out at their new facility in Melbourne.
Orygen had a vision to create a state-of-the-art clinical, education, training and research space geared towards multidisciplinary teams delivering individually tailored services to young people experiencing mental illness. The 4-level new-build includes numerous spaces, including small and large training rooms, tribunal room, meeting rooms, neurology testing room and collaboration areas.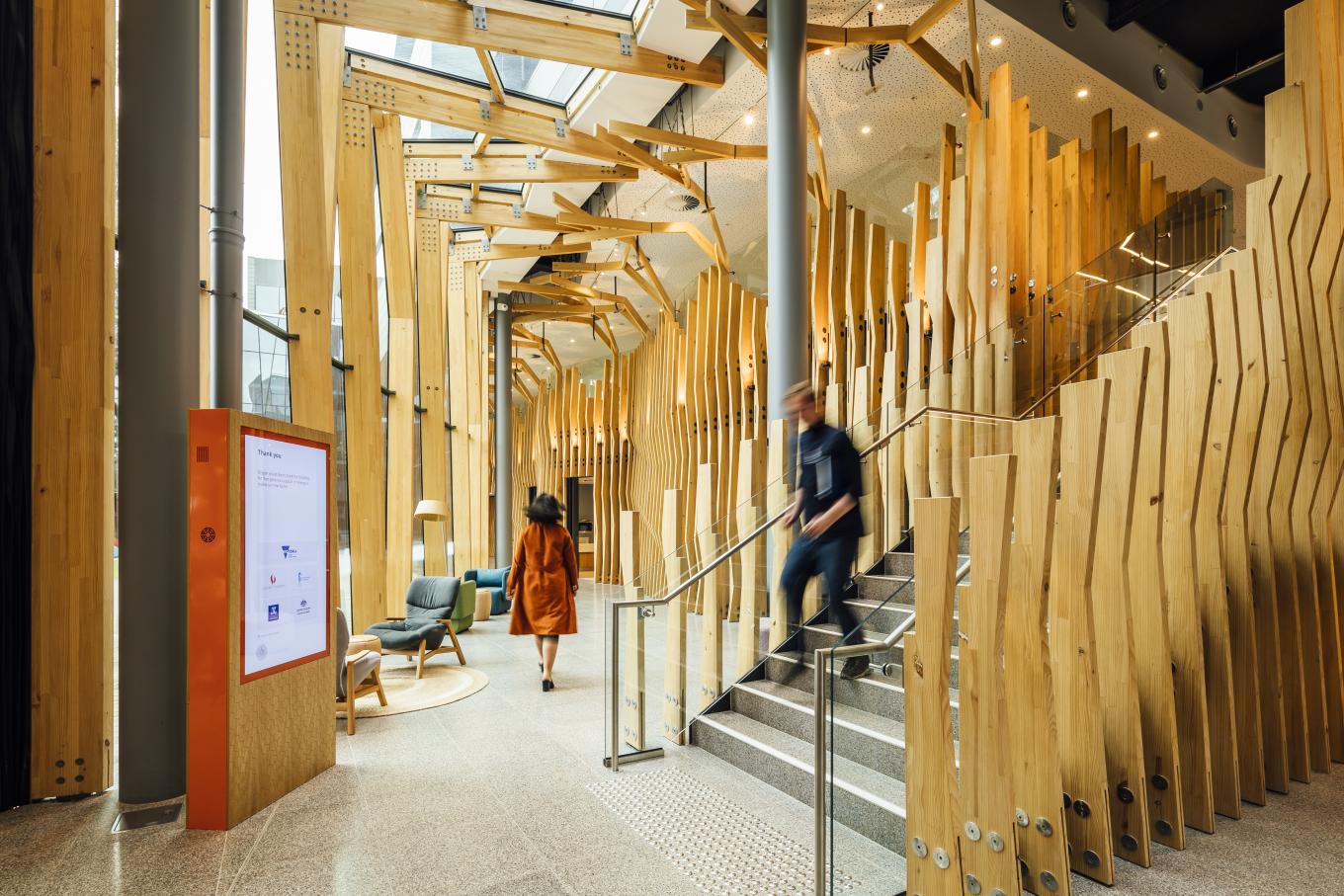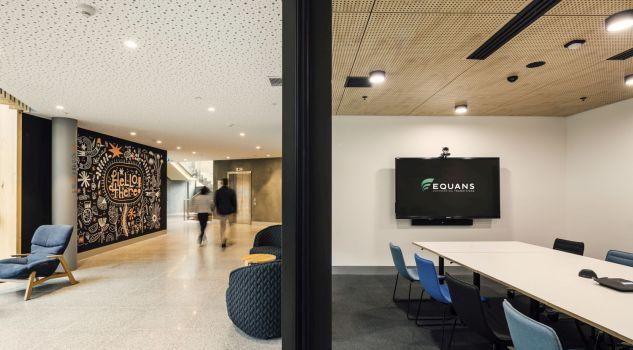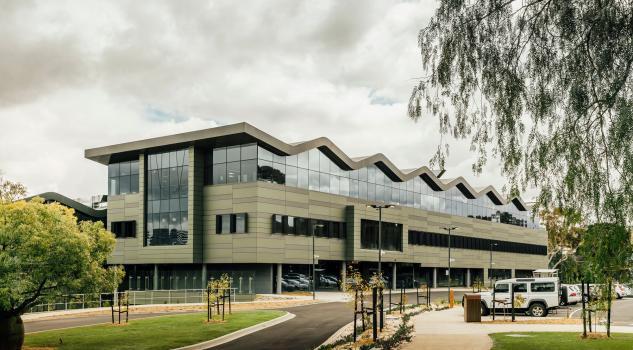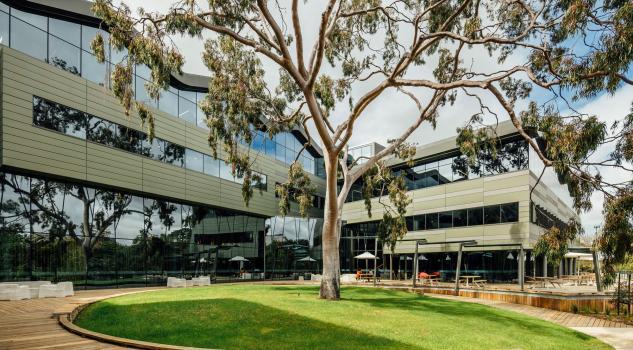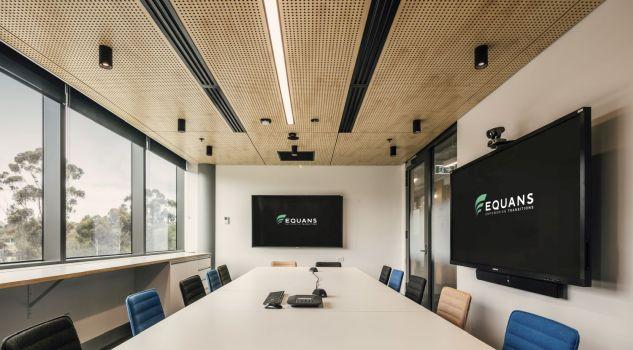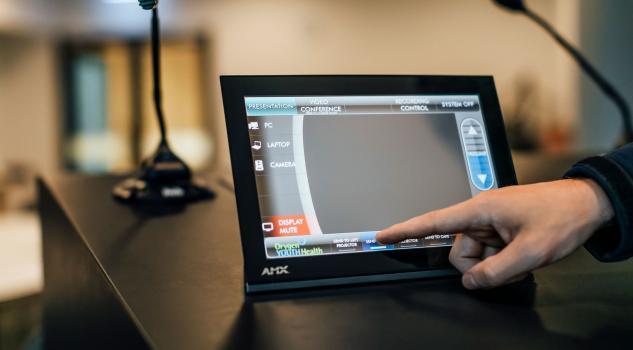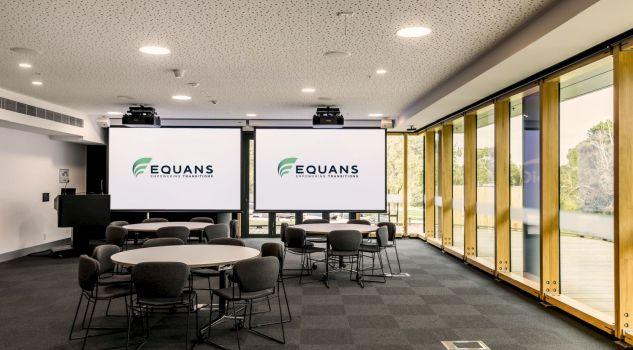 The large training room seats approximately 100 people and is used predominately for seminars. EQUANS supplied and installed two 133" motorised projector screens with two projectors which allow the presenter to select content from multiple sources and display it via VGA/Audio and HDMI inputs.
Sound reinforcement of program audio content is via front of house speakers and microphones, in conjunction with ceiling speakers. The tribunal room is a small meeting room that fits up to 12 people. The space is fitted with audio visual equipment suitable for presentation on large LED LCD interactive screens with video conferencing capabilities. A HD webcam with an in-built microphone and speakers enables interaction with room participants. Zoom software was chosen to enable video conferencing to be undertaken via LAN IP connection.
The small neurologist consulting rooms allow examination visuals to be viewed on a large LCD monitor which is interlinked with the PC screen in the adjoining room.
EQUANS delivered an innovative and functional technology solution that was both on time and on budget at Orygen's new youth mental health facility in Melbourne.
Orygen now has an efficient system that they can use for their specialist youth mental health training and clinical programs. EQUANS embedded technology that promotes an environment in which the Orygen community can provide training and secondary consultation to improve the understanding of youth mental health and encourage the capacity of services to support young people in the community. This project was awarded the top prize for Best Mental Health Design at the 2019 European Healthcare Design Awards ceremony held in London.
Overview
 
Key facts:
Solution across 4 floors and 22 spaces of varying complexity to create a state-of-the-art facility for multidisciplinary teams
Solution encompassed small and large training and meeting rooms, tribunal room, neurology testing room, collaboration area
Get in touch
with EQUANS today and we'll be sure to help you find the solutions you're looking for